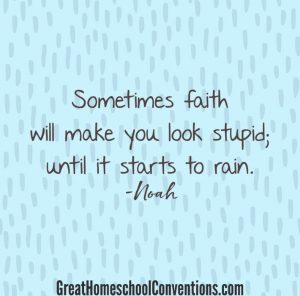 It's NOT about you
As in; back in the day, when a well (or not so well) meaning person asked me where my kids go to school, and I'd say – we do school at home – …the responses to my statement ranged anywhere from, 'I wish I was brave enough to do that' ,  to 'what makes you think you can do that…I certainly couldn't!' , to 'I decided to leave my children's education up to the experts'. Haha oh my goodness bless your hearts- my choice is not a reflection on you or your choices. Period.
The latter- 'leaving it up to the experts' jab happened just the other day to a dear friend.  Now that everyone is back to school – activities in full swing – you will find yourself involved in a similar conversation…eventually.
My friend said her initial response to the ignorant statement was the all too common default – she felt stupid – the things people say can do a lot of damage to your confidence. It is out of their own ignorance, and inability to disconnect themselves from you … you answered 'we do school at home' , NOT 'we do school at home and so should you.'
Please learn to take these opinions with a grain of salt. You have your reasons for making the choice to remove your kids from the traditional classroom setting – you did it because your children are the most important thing in your life, and you saw things needed to change…so you changed them – not because you're stupid.
If traditional public school works well for your family then that's wonderful – excellent- more power to ya! If it seems to be lacking for any reason whatsoever…If it has been placed on your heart to try to do your kids' education in a different way – that does not make you stupid, it makes you courageous.
I'm Noah…I went through all of this years ago – heard and felt all the negativity, and judgment – I'm here to tell you school at home ended up working amazingly, exceedingly well for us – it started to rain- I built the ark – my kids floated away to excellent merit scholarships, and are now busily finishing up their time at university, happy and successful in all aspects of life.
Please let me leave you with this thought: Who is the 'expert' on your children?
It's not rocket science…the answer is YOU. Use the naysayers negativity to feed your success. I did😊 you can too.